Folk fusion song inspired by the love women have for their children. A spiritual and healing song. The song "Mujeres y Niños" was played in honor of Carlos A. Arrarte. Sunrise Memorial Service November 30, 2017. from 7:00 – 8:00 am. South Palms Court The Diplomat. Hollywood
Jam practice and recording of the Peruvian medicine song: "Agua de Estrellas." A Peruvian medicine song inspired by the ritual of water from the Andes. Recorded and directed by Antonio Llerena Aguirre, guitar. Other members of the group are Carlos Ochoa, charango, Juan Blanco, Cajón and Carlos Llerena Aguirre, siku and Kenacho. * "Agua de estrellas" canción de la cultura de la Pachamama y del ritual del agua. Esta canción se inspira en las tradiciones de las fiestas del agua en las montañas andinas. El compositor es Miguel Molina y el género la Hualina.
Agua de Estrellas en tus ojos de Agua Infinita, se bañan las Estrellitas, Mamá. Agua de Luz, Agua de Estrellas, Pacha Mama vienes del cielo. Limpia, Limpia, Limpia Corazón, Agua Brilliante, Sana, Sana, Sana Corazón, Agua Bendita, Calma, Calma, Calma Corazón, Agua del Cielo, Mamá.
Water of Stars In your eyes of infinite water The stars are taking a bath, Mother. Water of Light, Water of Stars, Pacha Mama you come from Heaven. Clean, clean, clean the Heart, Shiny Water, Heal, heal, heal Heart, Blessed Water, Calm, calm, calm Heart, Water from Heaven, Mother.
Kay Pacha concert. Lowe Art Museum. Coral Gables, FL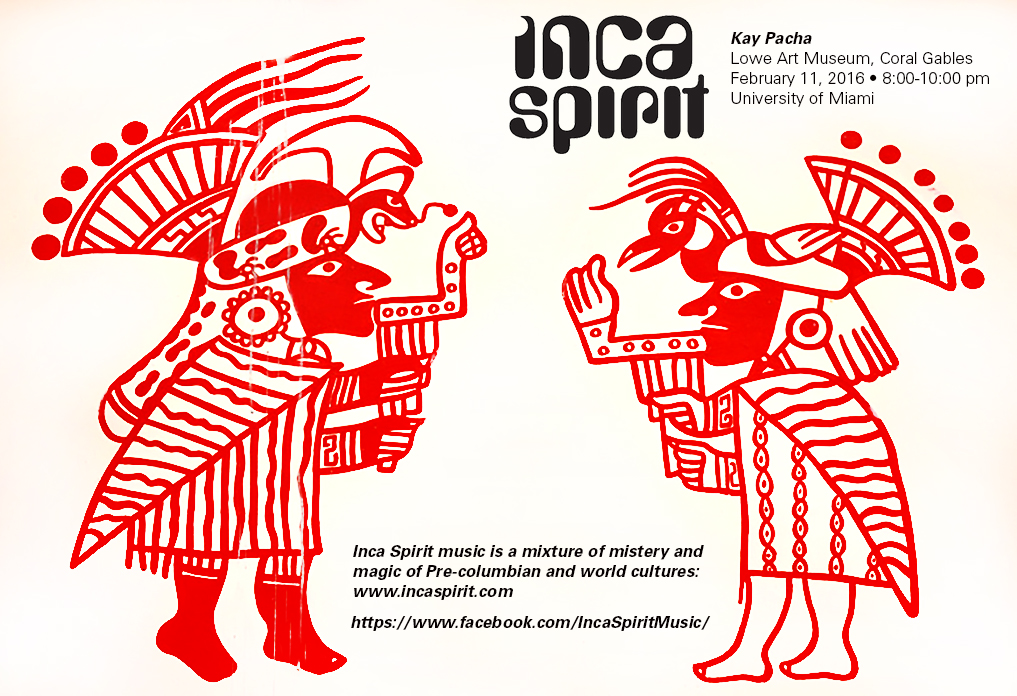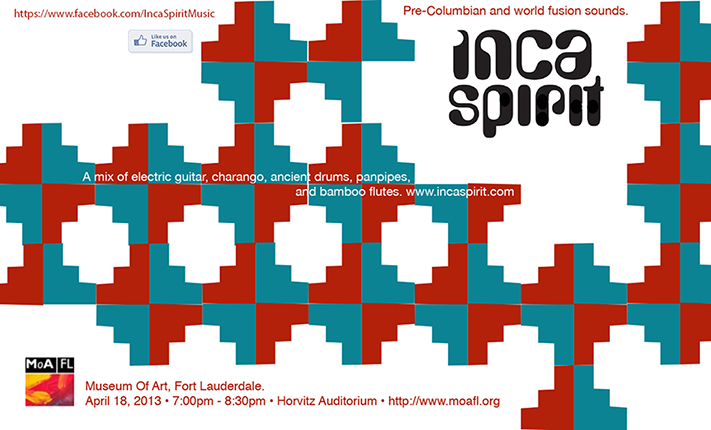 Museum of Art | Fort Lauderdale
Performance Inca Spirit | Wari Concert. April 18, 2013 7:00PM — 8:30PM MOA|FL, Horvitz Auditorium
Live concert at the Museum of Art. Inca Spirit performers: Carlos Llerena Aguirre, Victor Martinez, Carlos Ochoa, William Rincon and Juan Blanco
Live concert at Hollywood Beach Theatre, Hollywood, Florida. Inca Spirit performers: Antonio Llerena Aguirre, Carlos Llerena Aguirre, William Rincon and Ryoji Yamaguchi.
Inca Spirit fusion music explores the mistery and magic of Pre-columbian and world cultures. The Miami-based band is available for world music performances, cultural, educational, corporate events, public school visits, art installations/performances, private parties, festivals, meditation sessions and art openings. The musicians combine electric guitar; charango with ancient drums; and panpipes and bamboo flutes producing ethereal rich melodies and natural sound effects. Inca Spirit fuses the ancestral with the contemporary style.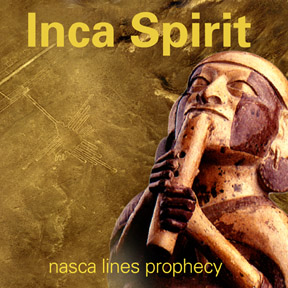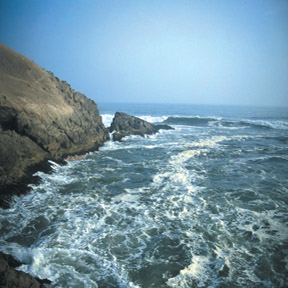 To hear a sample click on this link:  nascalines.aif
Nasca Lines Prophecy, is a tribute album dedicated to the members of the Andean Quechua culture. Using hand made replicas of ancient pan pipes and drums, Inca Spirit creates a fusion of traditional folk music, sounds from nature and contemporary production technology.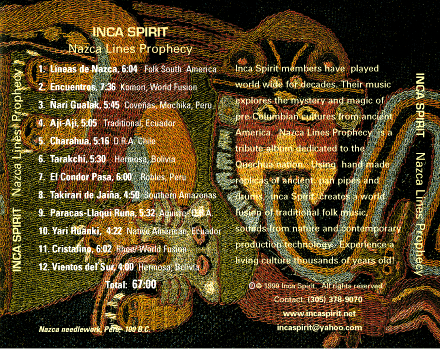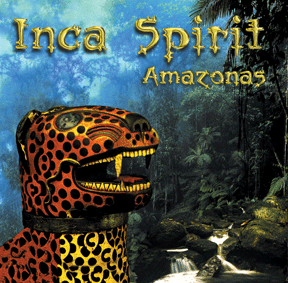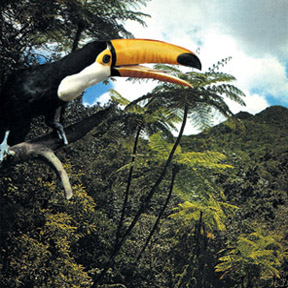 To hear a sample click on this link:  Wajira.aif
Amazonas,  is a CD dedicated to the preservation of ancient forests. Ancient forests are shelter to most of the world's biodiversity. These forests stabilize our climate, protect our soil, air, and water, and nurture the Earth's fisheries. Unless the expansion of industrial logging is stopped, all remaining ancient forest areas will be fragmented or lost within a few short decades.