Inca Spirit members have played world wide for years. Their art explores the spirit of Pre-Columbian cultures and world fusion music.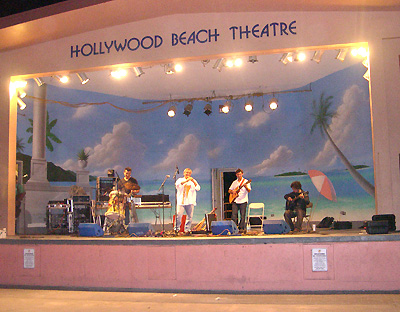 Florida Folk Festival,  White Springs, FL. Inca Spirit in concert
Kay Pacha Concert. Lowe Art Museum. Coral Gables FL
Wari Concert. Museum of Art. MOA|FL, Horvitz Auditorium. Fort Lauderdale. FL
Amazon Herb Conference, Orlando, FL
American Indian Museum, La Junta, Colorado
Metro Zoo Amazon Exhibit sunday Concert, Miami
El Galpon Concert, La Paz, Entre Rios, Argentina
Jacksonville International Festival,  Jacksonville, Florida
Earth Day, Leesburg and Gainsville, Florida
Tallahassee Spring Time Festival, Tallahasee, Florida
Americas Concert, Florida International University, Miami, FL
Museum of Science and Discovery, Sunday Concert, Fort Lauderdale
The Florida Historical Museum and the Department of State, Harvest Festival Concert
Florida Folk Festival,  White Springs, featured Inca Spirit
The Falls Thursday Concerts, Falls Mall, Miami.
Calle Ocho Carnival: Cultural Fridays, Miracle Mile Concert and Calle Ocho Festival. Featured band, Sponsored by the Kiwanis of Little Habana.
Art in the Park, Fairchild Tropical Gardens, Miami.
Full Moon Concert Series, Fairchild Tropical Gardens, Miami.
South Miami Art Festival, Sunset Drive, City of South Miami.
Rain Forest and Pre-Columbian Exhibit Opening, Graves Archeological and Science Museum, Dania, FL.
Smithsonian Pre-Columbian Opening, Museum of Science, Miami.
Lan-Peru Inaguration, Biltmore Hotel, Coral Gables.
Air Continental Opening, Hilton Airport Hotel, Miami.
Beaux Arts Festival,University of Miami, Coral Gables.
Calle Ocho Festival, Miami.
Cornucopia of the Arts, Miami-Dade County and Recreation Parks,
Viscaya Gardens, Miami.
Leesburg Arts Festival, Orlando, FL
Miami River Day, Miami, FL
OP SAIL  Port of Miami, Miami
Dadeland Mall Concert series,  Miami
Saw Grass Mills: OASIS, "Music Under the Stars." every Thursday in September, Fort Lauderdale
Miami Dade Community College. Kendall Campus, Hispanic Heritage Festival. Music School concert,
International Guitar Festival, Concert of the Americas, Miami
Native American Day, Lowe Art Museum Concert, Coral Gables
VIVA Broward Festival.  October, Fort Lauderdale
Rain forest Grand Opening, Fairchild Tropical Gardens,  Miami
Harvest Festival, Historical Museum, Miami Expo Park Concert, November, Miami
University of Florida Concert. Student Union, Gainsville, FL
Weekend Concerts in Lowes Hotel, Miami Beach
Hollywood Band Shell, Moon Concert, Hollywood, FL
Recordings:
1999
Nasca Lines Prophecy,  Nasca Lines Prophecy, a CD of thirteen Andean international folk songs
2001
Amazonas, a CD of thirteen world fusion songs
2007
Composed and performed sound tracks for three video series world wide:
Window to the Tropics, Newington Nurseries UK
Journeys of the Heart: Peru. Produced by Concrete Pictures, PA.
After the Black Book, by Grace Barnes, Universidad de Santiago de Chile, Chile,  S.A.
2010
Shaman. Recording and composition for a new album for Inca Spirit Inc.